Ready to Quit?
Whether you're just thinking about quitting, ready to get started,
already on a cessation journey, or want to support a loved one that is quitting,
we can help!
Call the Nebraska Tobacco Quitline

Services offered include:
Telephone counseling
Self-help materials
Referrals to community programs
Nebraska Tobacco Quitline
1-800-QUIT-NOW
Gives Nebraska residents 24/7, free access to counseling and support services.
All information you provide to the Quitline is confidential.
Spanish speaking residents are welcome to call 1-855-DÉJELO-YA (1-855-335-3569)
Register online at www.quitnow.net.nebraska/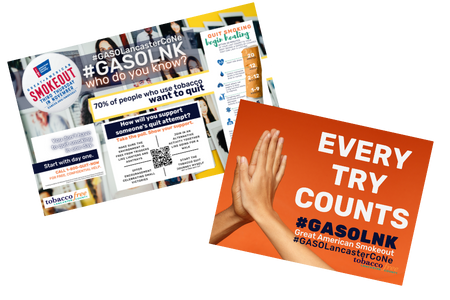 Let's Make It Official
Register your organization and be recognized as a participating business, order yard signs, table displays, stickers, and more!