This map reflects only the property owners who have currently registered and not all smoke-free rental property available in Lincoln. It does not show if apartments are currently available to be rented.
Smoke-Free
Rental Housing Map
Did you know that most people in Lancaster County, including those who smoke, want smoke-free housing?
91.7% of residents reported having rules that do not allow smoking inside the home (92.4% had rules not allowing smoking anywhere inside the home, while 4.7% had rules not allowing smoking in some places or at some times)
79.3% of people who smoke reported having rules against smoking in their homes (70.1% did not allow any smoking in their home, while 18.2% did not allow smoking in some places or at some times).
2019 Behavioral Risk Factor Surveillance Survey for Lancaster County
Because smoke drifts from apartment to apartment, making your property smoke-free is a good idea, not just because of the health benefits, but also because it saves maintenance and rehabilitation costs.
If you're a property manager and would like to submit your property, please fill out the form below.
Smoke-free housing is legal and not discriminatory. The right to smoke is not protected under law, according to the U.S. Department of Housing and Urban Development (HUD). Landlords are free to restrict smoking just as they are free to restrict pets.
Property Owner/Manager Information
Updated Toolkit Coming Soon!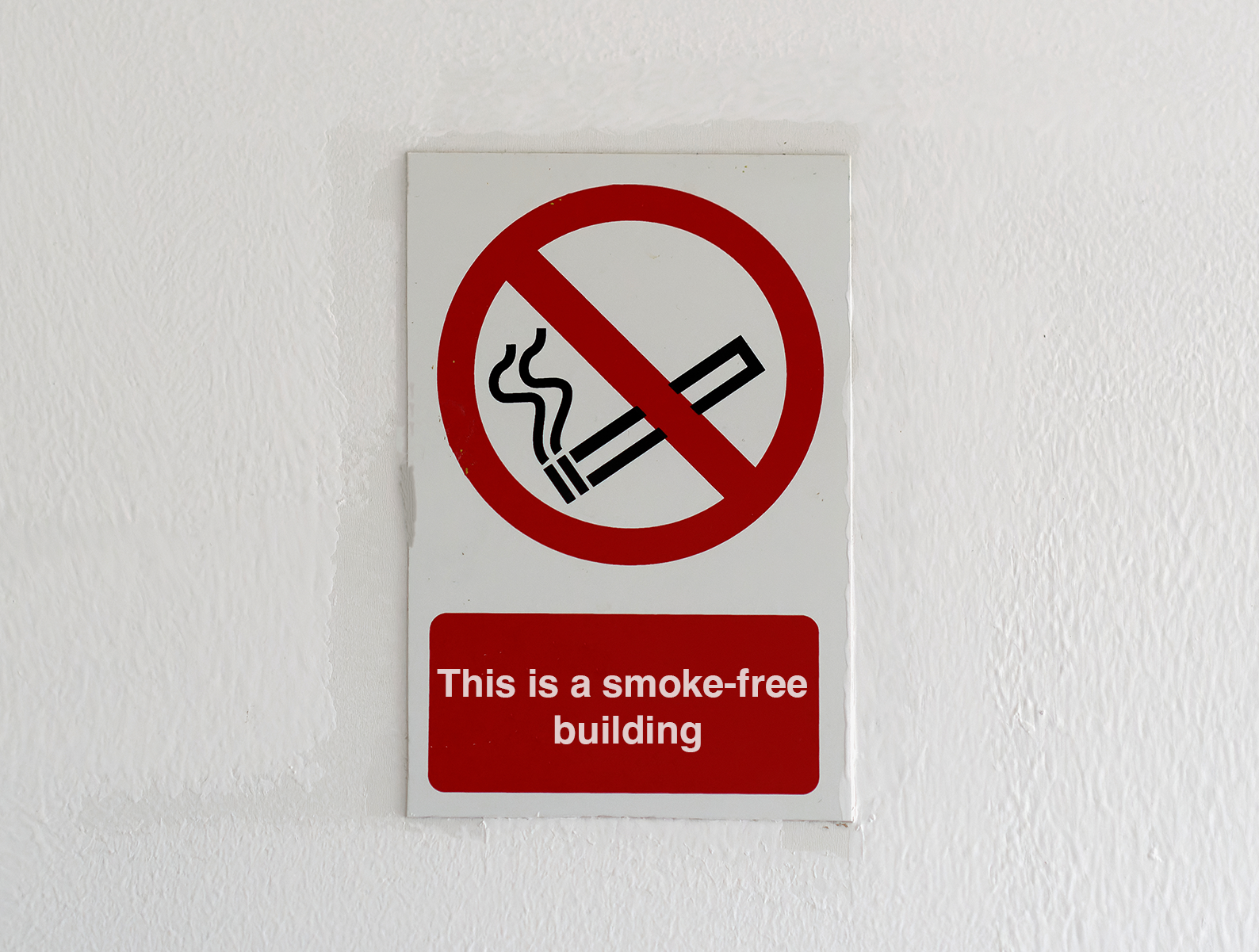 Are you a property owner that wants to implement a smoke-free policy? We can help! Tobacco Free Lancaster County offers free technical assistance to help you get a smoke-free policy established at your multi-unit property! Call or email us today!
Tips for speaking to your property manager:
Ask your landlord to let you move to a building where smoking is not allowed.
Ask if they would allow you to break your lease without penalty.
Ask your landlord to enforce the building's smoke-free policy if they have one.
Alternatives:
Ask your landlord to consider adopting a no-smoking rule for the building.
Ask your landlord to survey tenants to get their input on a no-smoking policy.
For more information on how to talk with your landlord: "Do's and Don't's"
For additional assistance with indoor smoking concerns after speaking with neighbors and property managers, please visit the Health Department's Tobacco Prevention page.